CONDUCTOR, COMPOSER
Rémy ABRAHAM
Rémy Abraham graduated from the C.N.R. of Strasbourg with 1st prize for the French horn and chamber music.
He's the French horn player in the Orchestre Philharmonique de Strasbourg since 1981, also serves as a faculty member at Fédération des Sociétés de Musique d' Alsace and Eurocuivres.
Rémy also has achieved success as a conductor and as a composer. As a conductor, he has been a director of Ensemble de Cuivres de Strasbourg, Ensemble Westfalica. Right now he's the principal guest conductor of La philharmonic de Strasbourg, and artistic director and conductor of Harmonie Municipale de Gambsheim and the Ensemble Namestra.
Rémy has composed music for full orchestra, film and theatre music, as well as writing arrangements for brass ensemble. His compositions and arrangements are performed by Ensemble de Cuivres de Strasbourg, Ensemble Westfalica, Wind Quintet O.P.S., Orchestre Philharmonique de Strasbourg, the strings of Strasbourg, Harmonie de Gambsheim, Ensembles Opus 4, Hexagone, Namestra, Only Brass Quintet, Quatuor Galanta, Cors de Paris Ensemble, as well as Radovan Vlatkovic and Michel Becquet.
Rémy is the resident conductor and composer of Eurocuivres.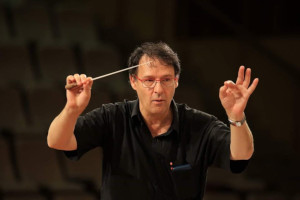 TRUMPET FACULTY
Célestin GUERIN
Born in 1992 in Essonne, he began learning the trumpet at the age of five. When he studied in CNSM Paris, his specialty in the orchestral repertoire giving him the opportunity to perform with orchestras such as the Orchestre de l'Opéra de Paris, the Orchestre Philharmonique de Radio France, and the Paris Chamber Orchestra.
During his schooling, he also went on an ERASMUS exchange program in the class of international soloist Reinhold Friedrich in Germany, where he honed his skills for solo repertoire.
Philippe LITZER
Philippe Litzler was born on November 13, 1969 and grew up swaddled in a culture of music, starting, at just 4 years old, to play the trumpet.
After graduation, he eschewed the traditional path of music education, and studied under André Daire at the École Normale de Musique in Paris from 1987 to 1989, finishing his training with the highest distinctions. In 1988 he was awarded the trumpet diploma "Diplôme Supérieur d'Exécution, " followed a year later by the soloist diploma "Diplôme Supérieur de Concertiste."
While attending the École Normale, Mr. Litzler simultaneously studied under Pierre Thibaud at the Conservatoire National Supérieur de Musique in Paris. He was awarded a First Prize in Chamber Music in 1990 and his First Prize in Trumpet in 1991; a prize for which he was the first candidate ever selected by unanimous vote and congratulations of the jury.
From 1991 to 2005, Mr. Litzler held the position of Trumpet Supersoloist at the Orchestre National de France under the musical direction of Charles Dutoit and later Kurt Masur.
Since September 2005, Mr. Litzler has been trumpet soloist for the prestigious Tonhalle Orchestra in Zürich under the leadership of Paavo Järvi.
To round out his involvement in the music world, Mr. Litzler added in 2008 the role of trumpet professor at the Lucerne School of Music, Switzerland.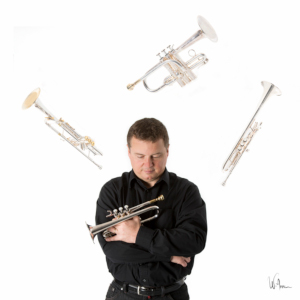 David ARGENTA
David is currently the principal trumpet of the Kaohsiung Symphony Orchestra (KSO), a position that he has held since 2012, and serves a faculty member of the National Kaohsiung Normal University and the National Taipei University of Education.
Born in Metz, David completed his study in France and Germany. He has received numerous national and international awards, including the 1st prize of the international trumpet competition in Moulins (France), 2nd prize of the Selmer competition, prize winner in Saulgau (Germany), and prize winner of the Leopold Bellan and the UFAM international competition in Paris.
Throughout his career, David has performed with the SWR Saarbrücken Orchester, Mulhouse Symphony Orchestra, Luxemburg Philharmonic Orchestra, Orchestre National de Lorraine, Nancy Symphony Orchestra, Strasbourg Philharmonic Orchestra,Taipei Philharmonic, Taipei Symphony Orchestra, Macau Orchestra and others.
David is an active soloist, recitalist and chamber music performer. His repertoire covers all periods from renaissance to contemporary music, and performs on both modern and baroque trumpets. In 2000 he made his solo debut with the Mettensis Symphony Orchestra performing Haydn concerto and the double concertos of Vivaldi and Manfredini. He has been a guest soloist with the Shanghai Philharmonic Orchestra, NSO Taiwan, Kaohsiung Symphony Orchestra, Amnéville Symphony Orchestra, Metz Brass Ensemble, Metz Wind Ensemble, Taipei Civic Band, Stravinsky Ensemble.
His first album entitled "Trompette et Orgue" contains Marcello oboe concerto in D minor, Brandt concerto No.2, Ponchielli concerto and the Hummel concerto in the original key of E Major.
David has been the principal trumpet of the Shanghai Philharmonic Orchestra, the National Symphony Orchestra (Taiwan), and the Chimei Philharmonic..
David Argenta is Schilke International Artist USA.
Chris MOYSE
Chris is Co-Principal Trumpet of the Hong Kong Philharmonic Orchestra, having been appointed to the orchestra by Edo de Waart in 2005.
He was educated at the Royal College of Music, Manhattan School of Music and Royal Academy of Music where his teachers included Malcolm Smith, Andrew Crowley, Robert Sullivan, Paul Beniston, Paul Archibald, James Watson and Howard Snell.
In addition to performing with the HK Phil, Chris has also appeared as guest principal trumpet with the Seoul Philharmonic, Singapore Symphony, Hallé Orchestra, Ulster Orchestra, Malaysian Philharmonic and Macau Orchestra.
Recent appearances as guest soloist include with the Hong Kong Baptist University Wind Symphony, Hong Kong Chamber Wind Philharmonia and Diocesan Wind Orchestra as well as recitals with pianist Jacqueline Leung at the Hong Kong Academy for Performing Arts, Clube Militar De Macau, Chinese University of Hong Kong and on RTHK TV show The Works.
As a teacher Chris serves on the faculties of the Hong Kong Academy for Performing Arts, Hong Kong Baptist University and Chinese University of Hong Kong. He has given masterclasses at the Silpakorn University and Princess Galyani Vadhana Institute of Music as well as for the inaugural Conn-Selmer Institute Asia.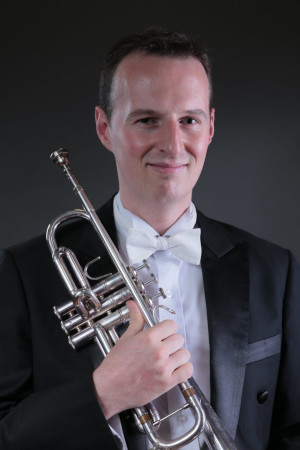 FRENCH HORN FACULTY
Jean-Philippe CHAVEY
Born in 1969, Jean Philippe began his horn study in the ENM of Montbéliard.
At 17, he studied with the teachers André Fournier, Michel Garcin Marrou and Michel Molinaro in the Conservatoire and received the first prize unanimously in 1989.
During the same period, he attended the chamber music course of Jean Pierre Laroque and won the 1st prize in the International Competition of Chamber Music of Guérande with the wind quintet Kheops.
Since then, he has performed with several groups. For 20 years, he has played with the brass sextet Hexagone, performing more than two hundred times in different parts of the world.
He plays with the Ensemble C4, exploring the repertoire for horn quartet and contemporary music with the ensembles Forum, in Lyons and Stravinsky in Metz.
Prior to the position of the Philharmonie de Lorraine, he's been the Solo Horn of the Orchestre National du Capitole de Toulouse from 1992 to 1995, and often been invited to play with famous orchestras like Opéra de Paris and Strasbourg Philharmonic. He has been a teacher in Colmar, Mulhouse, and now serves on the faculty in Nancy.
Jean Philippe Chavey is the Artistic Director of Eurocuivres, which is a music academy and festival for brass and percussion in Montbéliard for 20 years. He only plays with Yamaha instruments.
José José GIMENEZ MENDIA
French horn, Conductor
José José began his musical studies at the Vicente Emilio Sojo Conservatory in Venezuela. He continued his study at the University Institute of Music Studie of Caracas (Venezuela), and National Conservatory of Perpignan ( France) with Jean-Pierre Cénédese, and received the Gold Medal. Later he studied with Andre Cazalet at the CNSM Paris (2002-2006).
Diploma in conducting at the Central University of Venezuela, he is currently studying with Maestro Miguel Ángel Monroy. José José has performed at the Schleswig-Holstein Musik Festival, Lucerne Festival Academy with Pierre Boulez, Jeunesses Musicales Orchestra, Ensemble Intercontemporain, Paris Opera, Orchestre National du Capitole de Toulouse, Opera Comique de Paris.
He has conducted orchestras such as the Simón Bolívar Symphony Orchestra of Venezuela, the National Philharmonic Orchestra of Caracas, the Municipal School of Guatemala City, the Wind Ensemble of the Orchestra Youth Symphony of Caracas.
José José is currently a member of the Simón Bolívar Symphony Orchestra of Venezuela (Music Director Gustavo Dudamel), and the Brass Ensemble of Venezuela. He is also the horn professor and conductor at the Simón Bolívar Conservatory of Music in Caracas.
José José is an artist of Hans Hoyer Buffet Crampon Group.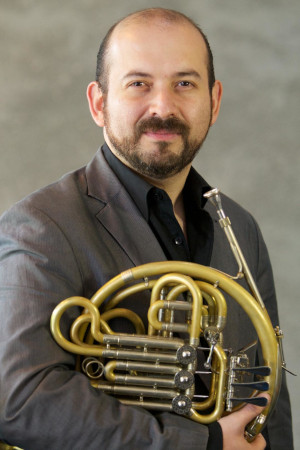 Alban BEUNACHE
Alban began studying horn at twelve years old with Christian Lecomte, then continues his study with Guy Mouy at the Douai Conservatory, and Vladimir Dubois in Paris before joining the CNSM Paris with Jacques Deleplancque and Patrice Petitdidier.
He joined the Orchestre National de Montpellier as Co-Principal Horn in September 2017, and in 2018 Alban joins the Strasburg Philharmonic Orchestra as Principal Horn. A passionate advocate of the chamber music repertoire, he is the member of the Odyssey wind quintet as well as the H4 horn quartet.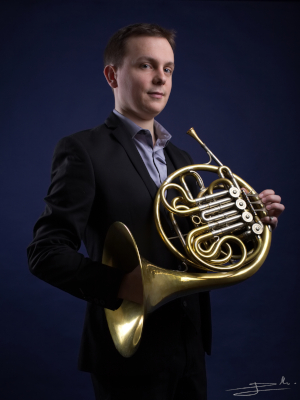 Sébastien LENTZ
Born in 1975 in Mulhouse, Sébastien Lentz began his musical apprenticeship at the conservatory of his hometown. At sixteen years old he joined the class of Jacques Adnet at CNSM Paris, where he won two 1st prizes for chamber music and French horn. From 1995 to 1997, he completed his chamber music training at the Mozart Academy in Poland with André Cazalet, and honed his orchestral experience in the Gustav Mahler Jugendorchester under the baton of Claudio Abbado, then joined the Strasbourg Philharmonic Orchestra in 1998.
Sébastien collaborates with different orchestras, such as Opéra National de Paris and Lyon, Orchestre de Paris, Orchestre Philharmonique de Radio France, SWR Sinfonieorchester Baden-Baden / Freiburg under the baton of Bernard Haitink, Daniele Gatti, Kent Nagano, Paavo Järvi, Sir Neville Marriner, Marek Janowski …
Member of the Erasmus wind quintet, he is also passionately involved in chamber music and performs regularly at various festivals with Vahan Mardirossian, Marc Coppey, Romain Guyot, Philippe Bernold.
Since 2017, he is the artistic director of "Festival des Heures Musicales du Kochersberg".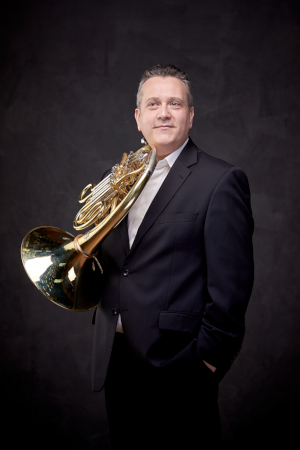 TROMBONE FACULTY
Nicolas MOUTIER
Nicolas is recognized as one of the most brilliant musicians of his generation. He entered CNSMD Paris at the age of 17, where he was awarded 1st prize for trombone and chamber music Prize, then entered the cycle of Perfectionnement Concertiste (special education for soloist).
Nicolas is the winner of several international competitions: 2nd Prize of the Prague Spring International Competition (Czech Republic), 2nd Prize of the International Competition of Porcia (Italy), 3rd Prize of the International Competition of Jeju (South Korea), Yamaha Music Foundation of Europe, and 1st Prize of the FMAJI International Competition (France).
Nicolas performs regularly as a soloist accompanied by major orchestras around the world (FVG Mitteleuropea Orchestra, Prague Chamber Orchestra, The State Hermitage Orchestra of Saint Petersburg, Jeju Philharmonic Orchestra, Strasbourg Philharmonic, Orchester Colonne, Orchester Pasdeloup, Orchester Les Siècles, Musique de l'Air (France air force), Imperial Brass Band, Brass ensemble of soloists of the Paris Opera …), and in recital (Musicora, Invalides of Paris in the presence of the Mayor of Paris …), as well as in radio broadcasts ("Dans la Cour des Grands" by France Musique, Czech national radio …).
Nicolas has been the Solo Trombone of the Musique de l'Air in Paris (France air force orchestra). Since 2006 he holds the position of Solo Trombone of the Strasbourg Philharmonic. He is on the faculty of the Strasbourg Conservatory and Haute Ecole des Arts du Rhin, also belongs to the faculty team of Eurocuivres. He has also given masterclasses throughout the world.
Nicolas is the Artist of Buffet Group – Antoine Courtois.
Fabrice BROHET
Fabrice Brohet was born in Saint-Cyr l'Ecole near Versailles in 1974, and he began the trombone at the Conservatoire à Rayonnement Régional de Reims in the class of Amédé Grivillers, and graduated with 1st prize in 1994. He also went to CNSM Paris in the class of Gilles Millière, where he received 1st prize of trombone and chamber music in 1998.
He is a prize-winner of the Musical Festival of the Young Interpreters of Deuil la Barre (FMAJI) in 1996, and serves on the faculty at the Conservatoire à Rayonnement Régional de Reims. He has worked with numerous orchestras, such as Opéra de Paris, Capitole de Toulouse, Orchestre Colonne, Orchestre Lamoureux, Ensemble Itinéraire, Orchestre de Strasbourg, Opéra de Reims. He is also the trombonist in the Orchestre de l'Aube.

Markus TIEN
Born in Tainan, Markus completed his basic education in Taiwan, and received his initial trombone training with Suan-yung Liu, and also studied with Shi-Shan Cheng and Shyanjer Lee.
At the age of sixteen, he went to Vienna and studied at the University of Music and Performing Arts Vienna. In order to broaden his vision, he continued his study at the Berlin University of the Arts and received his master and doctor degree. He also started his career in Berlin and often participated in the performances of major orchestras, such as Berlin Philharmonic, Deutsche Oper Berlin…..
Markus has worked with the Brandenburgisches Staatsorchester Frankfurt and Staatskapelle Berlin as an intern. He has been the Principal Trombone of the Norddeutsche Philharmonie, and appointed as the trombone teacher at the Department of Education of the Berlin University of the Arts.
Currently he is the Principal Trombone of the Kaohsiung Symphony Orchestra, and teaches at the National Kaohsiung Normal University and the Cingshuei High School.
Mathieu TURBE
Bass Trombone
Originally from the Ile de Ré, Mathieu started playing trombone at the age of 9. He went to CNSM in Paris in the class of Gilles Millière and Jean Raffard, where he graduated with 1st prize unanimously with congratulations.
He is the 1st prize winner of the National Trombone Competition Antoine Courtois in 2005, and also a 3rd prize with his onLy Brass Quintet at the International Chamber Music Competition of Lyon in 2012.
He successively joined the Nice Philharmonic Orchestra in 2007, the Lyon Opera Orchestra in 2009, and the Sinfonieorchester Basel in 2012.
In September 2015 he starts to serve as one of the trombone faculty members and teaches bass trombone at the conservatory of Strasbourg and the Haute Ecole des Arts du Rhin.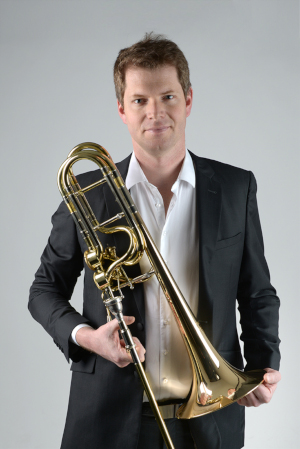 EUPHONIUM FACULTY
Bastien BAUMET
Born in 1988, Bastien began his musical apprenticeship at the age of six. In 2003, he was unanimously awarded a euphonium gold medal with "congratulations from the jury" at the Conservatoire de Nîmes. Then, in 2005, he obtained his music training diplomas and a euphonium gold medal unanimously with "congratulations of the jury" at the Villeurbann Conservatory. In 2006, at the age of 17, he was awarded 1st prize at the CNSM Paris, where he was unanimously awarded a 1st prize with honours by the Jury in June 2009.
He is the 1st prize winner of the European Competition for Young Soloists in Luxembourg in 2006, the Jeju International Brass & Percussion Competition in 2008, soloist prize at the Amboise Open in Brass-band in 2012.
Bastien is the Euphonium solo of the Paris Brass-Band (French Champion 2012, 2013, 2014, 2015, 2016, 2017), and member of the Prestige Brass Quartet (CD "Divertimento"). In 2007, Bastien was appointed the Euphonium Solo of the Orchestre d'Harmonie des Gardiens de la Paix of the Préfecture de Police de Paris. He has served on the faculty at the Conservatoire du 13ème arrondissement and the CNSM Lyon.
He has been regularly invited by groups, such as the Orchestre National de Lyon, the Orchestre Philharmonique de Radio-France, the Orchestre de l'Opéra National de Paris, the Orchestre National du Capitole de Toulouse, the Orchestre National de France…These experiences have led him to play in prestigious venues and to work with the greatest conductors (Pierre Boulez, Tugan Sokhiev, Daniele Gatti…).
Bastien has been performing regularly as a soloist in France and abroad, where he gives recitals, solo concerts with brass band, harmony orchestra or symphony in combination with master classes.
He has released several albums: "Art of the Euphonium" at the Indian record company; "Portraits" in duo with Alexis Demailly (Principal Cornet of the Paris Opera); "Romance" recorded with Mathilde Nguyen on the piano; "Radiance " recorded with the Lisbon Air Force Band.
Bastien Baumet is a Besson Artist (Buffet Crampon).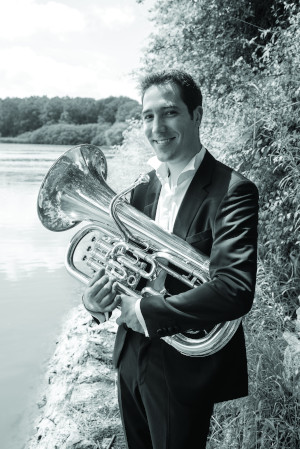 TUBA FACULTY
Guillaume DIONNET
Guillaume starts the tuba at the age of 6 in Vichy, then continues his apprenticeship in Villeurbanne with Christian Delange. He perfected himself at the CNSM Paris in the classes of Gérard Buquet and Jens McManama, where he obtained the Diploma of Superior Training in tuba and chamber music.
Guillaume successively joined the Orchestra de la Musique de l'Air in Paris, and then the Orchestra de la Garde Républicaine. He has played with the Paris Orchestra, the Radio-France Philharmonic Orchestra, the Ensemble intercontemporain, the Monte-Carlo Philharmonic Orchestra, the Orchestre de la Suisse Romande.
Since 2007, he is the Solo Tuba of the National Orchestra of Lyon. He performed R. Vaughan Williams' tuba concerto in 2009 with the orchestra.
Guillaume is the founding member of the brass quintet onLy Brass, and won the 3rd Prize of the International Chamber Music Competition of Lyon in 2012. He also performs with the Bokeh Tuba Quintet, Quatuor Caeli.
Passionate about teaching, he is the professor at the CRR in Clermont-Ferrand and Eurocuivres. Since September 2017, Guillaume teaches at CNSMD Lyon.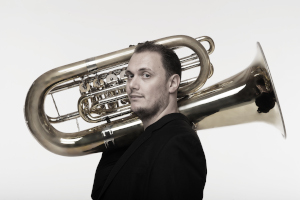 PERCUSSIONS FACULTY
Jean-Baptiste LECLERE
Jean-Baptiste Leclère awarded a diploma by the CNSM Paris, he is currently 1st percussionist solo with the Orchestre de l'Opéra National de Paris.
He is the founding member and artistic director of the Paris Percussion Group and is a member of the Jatekok quartet. He also teaches at CNSM Paris, CRR SaintMaur-des- Fossés, CESMD Superior Poitou-Charentes and the Academy Eurocuivres.
In addition to these activities, Jean-Baptiste regularly leads masterclass and clinics in France as well as abroad in United States, Colombia, Taiwan, Australia, Greece, Bulgaria, Belgium and Swiss. He has performed in concerts as soloist and chamber musician in numerous festivals and venues such as Deauville, Shanghai Concert Hall, Radio France, National Opera of Paris, Teatro Major Santo Domingo de Bogota, Marimba and Percussion Festival of Bulgaria, Nanaformosa Academy in Taiwan, Australian Percussion Gathering.
Jean-Baptiste is a Zildjian, Black Swamp Percussion, Innovative Percussion and Bergerault Artist.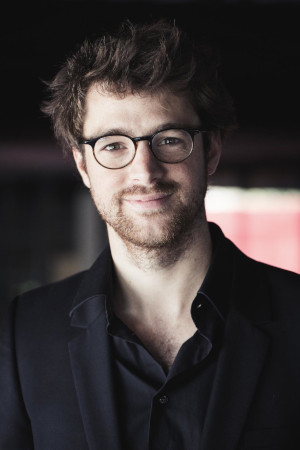 Ya-Hsin CHENG
Ya-Hsin Cheng received her bachelor degree from National Taiwan Normal University in 2003. Afterwards, she was under the instruction of professor Jean Geoffroy in Conservatoire National Supérieur de Musique de Lyon, and graduated with the highest honors diploma, "mention très bien à l'unanimité," in 2007.
She won the third prize in Claude Giot International Vibraphone Competition in France in 2005. Her recital in April, 2010 in the Taiwan National Recital Hall was nominated for Taishin Arts Award.
As a soloist and a member of chamber, Cheng was invited to play in Canada, China, Italy, Japan, Thailand and Taiwan. She is the artist of My Yamaha, My Music of Taiwan.
She established NanaFormosa Percussion Duo with Yu-Ying Chang, they won the third prize of percussion duo in the International Percussion Competition Luxembourg in 2009. Until now, they have been invited to perform in Luxembourg, China, France, Germany, Japan, Poland, Slovenia, South Korea, United State and Taiwan.
She is also a member of Aashti Ensemble in Oriental World Music Alliance led by Yi-Chen Chang. They participated the production of the soundtrack led by Lim Giong for "the Whirling Dance of Hu-Ji" in Jou Hsiao-Hsien's movie "The Assassin" which won "the prix du jury CANNES SOUNDTRACK 2015".
At present, she is a percussion assistant professor in the Music Department of National Taiwan Normal University, Tainan National University of the Arts and National Sun Yat-Sen University.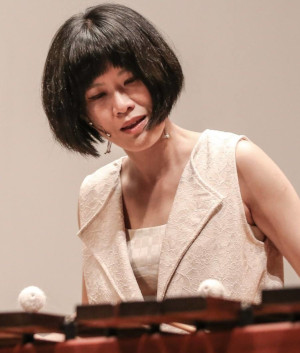 Yu-Ying CHANG
Yu-Ying Chang graduated from National Taiwan Normal University in 2002. In 2003, she entered the Conservatoire National Superieur de Musique de Lyon and studied with Jean Geoffroy, and graduated in 2007 with the highest honors diploma, "mention très bien à l'unanimité". In 2008, she continued her study with Professor Isao Nakamura at the Hochschule für Musik in Karlsruhe, Germany, and received the soloist diploma in 2010.
During her study in Europe, she won the 3rd prize in the International Vibraphone Competition in Clermont-Ferrand, France in 2005. In 2009, she was the winner of the 2nd prize in the 64th Geneva International Music Competition.
She has established NanaFormosa Percussion Duo with Ya-Hsin Cheng, and they won the 3rd prize of International Percussion Competition Luxembourg in 2009. As the member of NanaFormosa Percussion Duo and soloist, she has been invited to perform in several music festivals and concerts all over the world, including Canada, Japan, Italy, Switzerland, Luxembourg, China, France, United States, South Korea, Poland, Germany, Slovenia and Taiwan.
She is the artist of My Yamaha, My Music of Taiwan.
And currently as the assistant professor of percussion in the music department of National Kaohsiung Normal University, National Chiayi University, and Tainan University of Technology.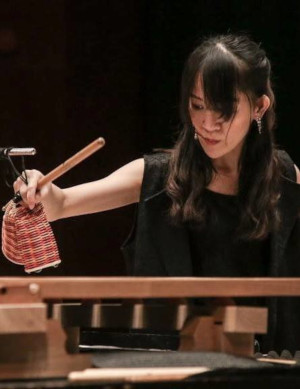 FLUTE FACULTY
Laëtitia BRAULT
Born in 1989, Laëtitia Brault began her musical study on piano before discovering the flute, which soon became her favorite instrument, and joined the CNSM Paris at the age of 19 in the flute class of Pierre-Yves Artaud and Florence Souchard-Delépine.
In addition to piccolo training with Pierre Dumail, she also studied chamber music with Michel Moraguès and David Walter.
Fascinated by the orchestra, she is a member of the International Orchestral Academy of the Schleswig-Holstein Musik Festival (Germany), and she is regularly invited to perform with renowned orchestras, including the Ensemble Intercontemporain, the Luxembourg Philharmonic Orchestra, and the Orchestre de Paris.
As a sought-after chamber musician, her activities have led her to perform with prestigious ensembles, such as the Ensemble Oxalys and the Toulouse Chamber Orchestra. Passionate about pedagogy, she obtained the teaching Certificate of Aptitude for Flute and Chamber Music in 2016.
Since 2013, she is flutist co-soloist at the Opéra Royal de Wallonie in Liège, Belgium.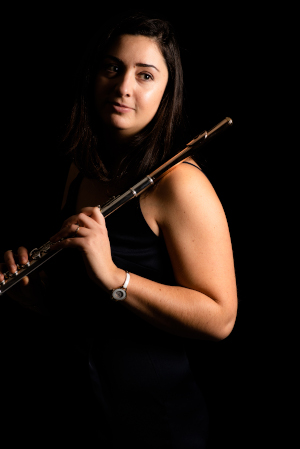 Pei-San CHIU
Flutist Pei-San Chiu hails from Taiwan and made her debut at Carnegie Hall in 2012 as the first-prize winner of the Alexander & Buono International Flute Competition.
Dr. Chiu is an Assistant Professor of Flute at Tunghai University, Taiwan since 2016. Chiu was the principal flute of Lexington Philharmonic Orchestra 2013-2016, Lexington Herald-leader described her as the "secret weapon" of LPO. She is the guest principal with Guangzhou Symphony Orchestra and Shengzhen Symphony Orchestra.
Dr. Chiu is an active solo and chamber musician, who has performed in various locations including United States, Brazil, France, Japan, China, Hong-Kong and Taiwan. She formed Aureus Duo with Jin Ta, the principal flute of Singapore Symphony Orchestra. Formosa Trio: flute, viola and harp, the first album "First Impression" was released in 2018. Chiu completed her Doctoral of Music under Prof. Thomas Robertello at Indiana University.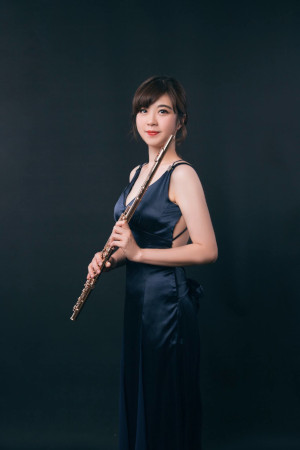 CLARINET FACULTY
Joë CHRISTOPHE
Originally from the north of France, Joë is admitted to the CNSM in Paris in 2015 in the class of Philippe Berrod and Arnaud Leroy.
He is the winner of several competitions, including the Festival Musical d'Automne des Jeunes Interprètes in 2017 and Safran Foundation for Music in 2018. He is regularly invited to perform as a guest with the Orchester de Paris, the Orchester National de France, and the Strasbourg Philharmonic Orchestra.
As a soloist, Joë has appeared with the Munich Chamber Orchestra, the Münchner Rundfunkorchester, the Orchestre Pasdeloup, the Orchestre de chambre Nouvelle Europe, the Musique de la Police Nationale, and the Orchestre de la Garde Républicaine.
He has performed as a soloist or with orchestra in prestigious concert halls, such as the Philharmonie de Paris, auditorium of Radio France, Opera Garnier, Vienna Konzerthaus and Musikverein, Kölner Philharmonie, Berlin Konzerthaus and Philharmonie, Prinzregententheater and Herkulessaal of Munich, Stiftung Mozarteum of Salzburg, Tokyo International Forum, under the direction of renowned conductors like David Zinman, Alain Altinoglu, and Sir Simon Rattle.
Joë enjoys the diversity of musical genres playing jazz, contemporary, oriental and even klezmer with the Sirba Octet, a famous ensemble of Jewish traditional music.
In 2019 he won the 1st prize of the Cluj International Music Competition in Romania. He is also the 1st prize winner of the ARD Music Competition in Munich, along with six special prizes.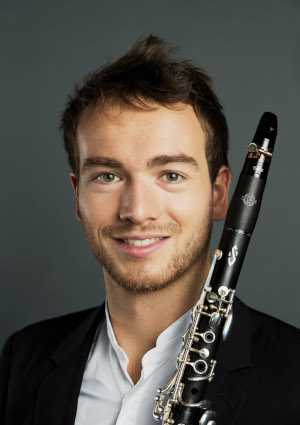 Chiao-Hui YANG
Chiao-Hui Yang obtained the Diplôme Formation Supérieur with the first prize of clarinet, bass clarinet, and chamber music, and then the cycle of Perfectionnement at the Conservatoire National Supérieur de Musique et de Danse de Paris with Professor Guy Dangain, Michel Arrignon and Pascal Moragues.
During her stay in France, Chiao-Hui won various international music competitions, including prestigious Toulon International Competition in 1997, and 1st prize winners of Vierzon, UFAM, Picardie, Dunkerque, Bellan, lauréat of "Avant Scène"(CNSMDP). She was also a semi-finalist in Geneva (Switzerland), Prague Spring (Czech Republic), and Dos Hermanas (Spain) International Music Competitions. Chiao-Hui is currently Principal Clarinet of Taipei Symphony Orchestra.
She is also a faculty member at National Taiwan University of Arts, Tunghai University, Shihchien University and Chinese Culture University.
Besides she performs regularly as a soloist with orchestras, and giving recitals, chamber music, masterclass in divers festivals throughout Asia and Europe, such as International Clarinet Association in Madrid Spain, and International Clarinet Festival in China.
She was awarded Bronze Medal of Honor from Nantua city in France. The live recording she participated with Taipei Clarinet Ensemble received the best classical music album of "Golden MelodymAwards".
Chiao-Hui is D'addario and Buffet Crampon artist.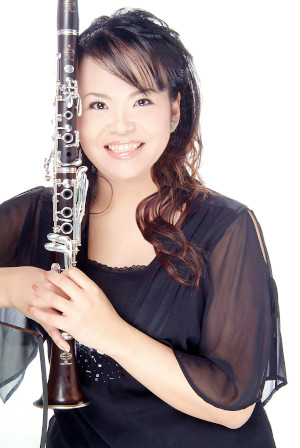 OBOE FACULTY
Hoang Tung NGUYEN
Hoang Tung Nguyen joined the Taiwan National Symphony Orchestra as Associate Principal Oboe in 2014. He previously held the position of Principal Oboe with the Vietnam National Symphony Orchestra, and has toured internationally and participated in music festivals, such as "Asian Orchestra Week" in 2004, "La Folle Journée" in 2007, "Beethoven Festival" in Bonn & Berlin in 2009.
Nguyen has won the 1st prize with Hanoi Wind Quintet at Asian Symphonic Band Competition (Bangkok, Thailand) in 2005. He is also the 1st prize winner and awarded the Best Performer of the Autumn Competition in Vietnam in 2009.
Nguyen was a substitute player with the Staatskapelle Dresden for their 2012-2014 season. He was invited as the Principal Oboe of Southeast Asian Youth Orchestra (SAYOWE) in Bangkok, Thailand, he was also a member of Asian Youth Orchestra (AYO) and toured frequently with the orchestra throughout Asia.
As a soloist, Nguyen has appeared with the Tübingen Chamber Orchestra and tour in Asia under the baton of Gudni Emilsson, as well as with the Vietnam Connection Music Festival 2018.
Nguyen started his music education in Vietnam at age 12, completed his bachelor's degree from Vietnam National Academy of Music in 2009, and went on to receive his master degree at the Hochschule für Musik Carl Maria von Weber in Dresden in 2013, where his teachers were Prof. Guido Titze, Céline Moinet, Sibylle Schreiber. He was a recipient of the Goethe institute and Hochschule für Musik Dresden's Scholarship.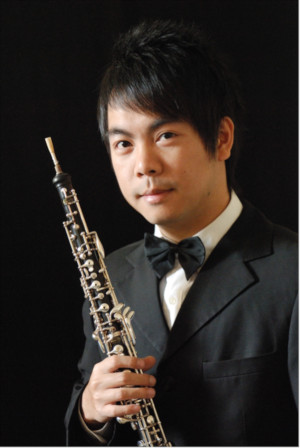 BASSOON FACULTY
I-Hsiu CHEN
I-Hsiu Chen is the Associate Principal Bassoon of the National Symphony Orchestra of Taiwan. She completed her Solistische Ausbildung in Staatliche Hochschule für Musik Trossingen in Germany, studying with the renowned bassoonist Akio Koyama. Being bestowed a full scholarship for the Juilliard School's Master program, she studied under the tutelage of Frank Morelli. In Taiwan, she received her bachelor degree from Taipei National University of the Arts with professor Tzong-Heng Kuo.
I-Hsiu garners the first prize in many competitions, including the Juilliard Concerto Competition, the National Bassoon Competition in Taiwan, Taipei Symphony Orchestra Concerto Competition, and the National Taiwan Symphony Orchestra Chamber Music Competition for Woodwind Quintet.
She has appeared as soloist with the Juilliard Orchestra at Lincoln Center, Fagott Fest in Osaka, Japan, Musikalischer Sommer in Ostfriesland, Weimarer Meisterkurse in Germany, and National Symphony Orchestra, National Chiao Tung University Wind Band in Taiwan. Among her orchestral appearances, she has performed with Jupiter Symphony in New York, Südwestdeutsche Kammerorchester in Germany, Malaysian Philharmonic Orchestra, Pacific Music Festival, and Jeunesses Musicales World Orchestra. She was also invited as a chamber musician and performed in International Double Reed Society in USA, Asia Double Reed Society, and Taiwan Connection Music Festival. As an advocate of chamber music, I-Hsiu is a founding member of the ProArt Bassoon Ensemble, Bassoonism bassoon quartet, and Ensemble Opus 5.0. In addition, she has taken her collective experience and currently serves on the faculty of TungHai University, National Kaohsiung Normal University, National Sun Yat-sen University, and Fu Jen Catholic University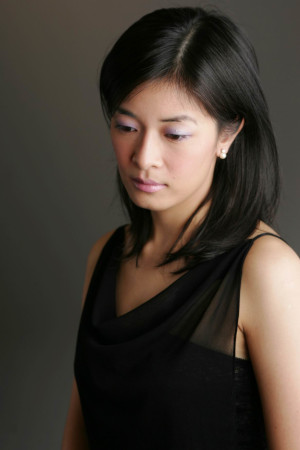 SAXOPHONE FACULTY
Yi-Lun CHEN
Yi-Lun was in the Conservatoire National de Region de Reuil-MALMAISON superior performance class, graduated as the 1st place in the shortest period of time, and won the highest award by the judges (Medaille d'Or a L'Unaliemite et Felicitations ).
He has studied with Ching-Shyen YEN, Andrè BEUN (former Principal Saxophone of the French Repubic Guards Harmonic Orchestra), Daniel GREMELLE and Jean-Yves CHEVALIER.
After returning to Taiwan, he actively participated in performance and teaching. He has collaborated with the National Symphony Orchestra, the Taipei Symphony Orchestra, and the Evergreen Symphony Orchestra. He has been invited as a soloist with the National Chinese Orchestra Taiwan, Eurasia Chamber Orchestra, Republic of China Army Band, Taoyuan Symphonic Band, Sirens Symphonic Winds, Hsinchu Youth Symphony Band, Stars Symphonic Wind Band, E-Sound Band.
Yi-Lun develops a parallel conducting career and has studied with Chi-Jen CHANG at Soochow University. He received his master degree in conducting in 2013.
He is currently the conductor of Chung-Yuan Christian University Wind Ensemble, Nan-Kan Senior High School Symphony Orchestra. And serving on the saxophone faculty at Chung-Yuan Christian University, Wu-Ling Senior High School, Hsin-Tien Senior High School, and Nan-Kan Senior High School.